56213
Rutland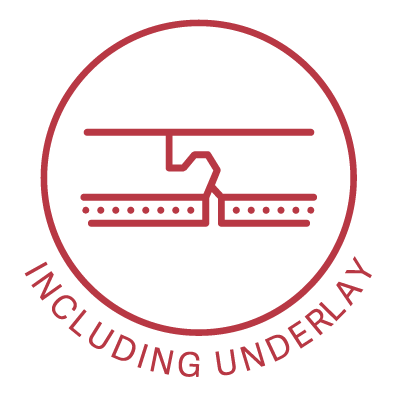 NEW VERSION
The Solcora Authentic Lake collection has been updated. It now includes a 2.0 mm sound reducing IXPE foam underlay. The colour Rutland is now available under the new product number 56213.
Product description
One of the most popular Solcora products is Rutland from the Authentic Lake range. The Rutland measures 150 cm in length and 23 cm in width and comes in packs of 6. So with 1 pack you can cover 2.06 m2. The thickness of the Rutland is 7.0 mm, which includes a 2 mm IXPE foam underlay. The wear layer is 0.55 mm and these strips feature a bevel.
Our Authentic ranges really are the most authentic design floors. All the Solcora Authentic ranges have Natural Touch, where the surface texture of the floor exactly matches the pattern. You can both see and feel the knots!
Moreover, Authentic ranges come in two different patterns. For the most natural colour variations and pattern gradients.
You see it, you feel it.
Additional information
Colour number: 56213
Colour name: Rutland
Dimensions: 149.2 x 23 cm x 7.0 mm
Thickness wear layer: 0.55 mm
Strips per pack: 6
m2 per pack: 2.06 m2
Floor type: 70-05 Solcora Silence