56069
Tarn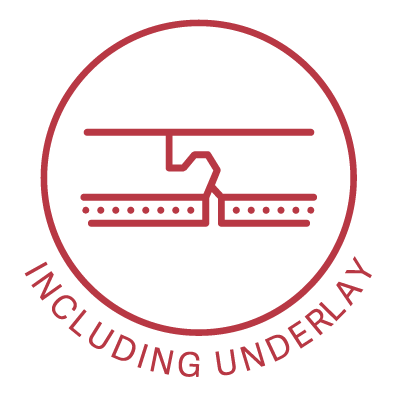 Product description
The herringbone pattern of the Parva River Oak Tarn offers a modern, luxurious look with the ease and comfort of a Solcora Silence LVT click floor. The subtle oak design transforms any space into a place where you can relax.
The strips of the Parva River Oak measure 60.96 cm in length and 11.43 cm in width and come in packs of 30 strips (15 strips A and 15 strips B), so with 1 pack you can cover 2.09 m2. The thickness is 7.0 mm, which includes a 2 mm sound insulation IXPE foam underlay and the wear layer is 0.55 mm. The strips feature a bevel and are available in six contemporary colours.
The Parva River Oak is also available as River Oak with regular sized strips.
Additional information
Colour number: 56069
Colour name: Tarn
Dimensions: 60.96 x 11.43 cm x 7.0 mm
Thickness wear layer: 0.55 mm
Strips per pack: 30
m2 per pack: 2.09 m2
Floor type: 70-05 Solcora Silence